Black Diamond Casino: 15,000 October Cash Bash
The Black Diamond Casino makes a glorious return this month – with an exciting new competition, and a fresh batch of free spins and cash prizes. The former promotion is called the October Cash Bash; so brace yourselves for a lot of game bashing and cash winning. That is not the only thing that will be active at the online casino Black Diamond this month however. If you enjoy taking part in online tournaments, then you are in for a treat, because this October Cash Bash will deliver some massive winnings. Starting with October 12th until the 25th October, this online tournament is about to unleash a whole new gaming spectrum upon its players.
Moreover, you can play some of the best online slots, starting with the ones featured here: Dragon Kings, Sugar Pop 2, Gold Canyon. These video slots will qualify you for the cash prizes, because there is a total of €15,000 awaiting for the players during this October Cash Bash. Check out the other promotions on the Black Diamond casino website. There, you can learn more about the special bonus offers, and get into more tourneys like this particular one. Additional terms and conditions can apply as well, so get all the details and tournament instructions – by heading there now. Have fun and don't forget to claim all welcome bonuses.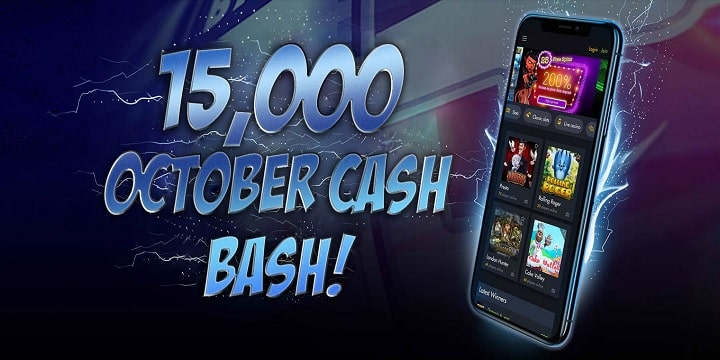 Tournament: October Cash Bash
Dates: 12th-25th of October
Prizes: €15,000 Cash
5 points: a single win
15 points: 3 consecutive wins
20 points: 3 consecutive losses
150 points: big win (10x Stake Amount)