Blackjack Tourneys – Holiday Fun at Vegas Crest
The Vegas Crest casino is already packing gifts and organizing everything to welcome its players to a new holiday season. And this should be quite the festive time here at casino Vegas Crest, because many featured promotions are about to be launched throughout the month. If you happen to be a member of this gambling club, then you already know what to expect. If not, then make sure to visit the site for more details on how you can become a valid member. But there is still more to it than just a few bonus spins.
Join the Holiday Fun with VegasCrest and opt in to enter its Blackjack Tourneys. These are going to launch between the 1st and 3rd of December, and then once again between the 15th and 18th of December. In order to join the blackjack games, each player must have made at least one deposit within the past 7 days. If you did, then you are welcome to it, go play some cards and win a grand $1000. All of these amazing things will make this winter so much more appealing and heart warming. But of course, you can drop by the Vegas Crest any time of the year. Since there are so many different games, you can be sure to have a lot of fun every single visit.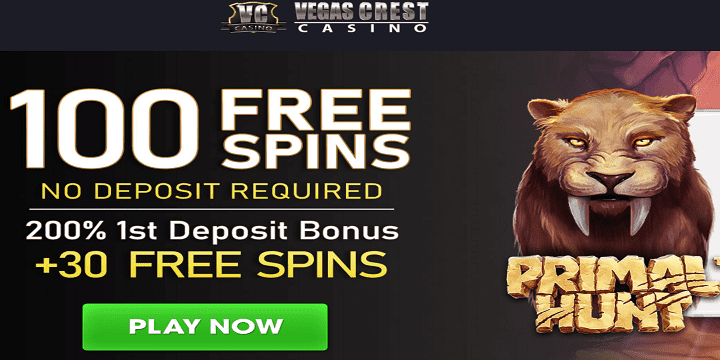 Promo: Holiday Fun
Type: Blackjack Tourney
Reward: $1000 Cash Prize
Dates: 1-3/15-18 December
Rules: 1 deposit (in 7 days)