Casino Extreme: $150,000 Tesla Tournament
Casino Extreme has returned with this fabulous new event, that will shake the foundations of the online gaming world. And it comes with so many wonderful rewards too, including a shiny card, brand new phones, plus lots and lots of cash. The promotion is called the Tesla Tournament, for the main prize is a Tesla Model 3. With daily iPhones14 and a multitude of bonus money rewards for the rest. Thus making such event one to remember, and of course an extremely fun one at that. It wouldn't be called the Extreme Casino after all, if it wasn't an entertaining online experience. So get over there and play the latest games, that will qualify you for the tourney.
And seize this moment to win yourselves a plethora of impressive prizes. The total pool is $150,000; which sure does sound like a truly impressive competition for sure. The Tesla Tournament will remain active between the 3rd of July and 2nd of August this year. So that leaves you all with a lot of time left to enter it. If you aren't part of the Casino Extreme program yet; then sign up now and claim your welcome bonus package on top of the other gifts. Also make sure to follow any news from the Casino Extreme network, so that you may join other tournaments and promotions like this one in the future. Promotional terms and conditions will apply.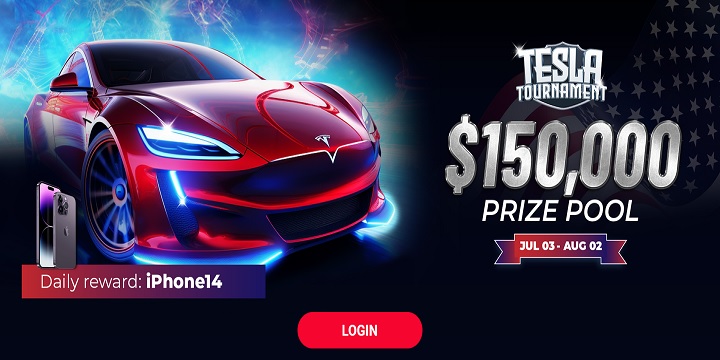 Campaign: Tesla Tournament
Form: online tourney
Prize Pool:: $150,000
Start: 3rd July 2023
End: 2nd August 2023
Daily Reward:: iPhone14
Main Prize:: Tesla Model 3