Dark King: Forbidden Riches – October 8th (2020)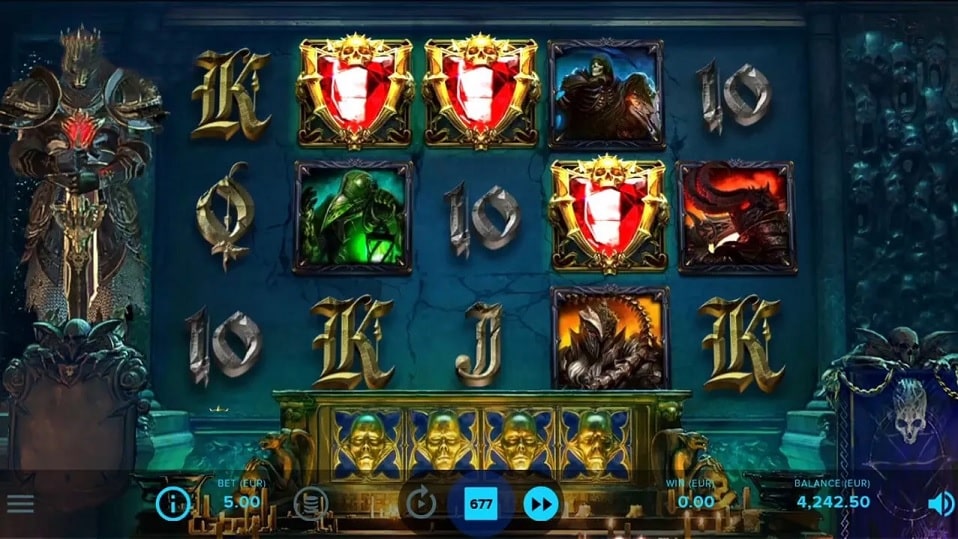 The Dark King: Forbidden Riches slot is coming to NetEnt casinos on the 8th of October 2020, covering the entire world in darkness, but offering treasure beyond imagining. Given that its being developed by Net Entertainment, you should expect it to be super fun and offer bountiful riches. However, the treasures found in the old dungeons, are still surrounded by traps, so you have to be careful with every step you take. And there is the Dark King of course, who is not willing to part with its gold that easily. If you wish to join this adventure, then you will have the chance to do that. Furthermore, upon reaching the ancient halls, many other bonuses are going to follow.
Extra free spins are some of them, and the further you go; the better the rewards will be. From a quick glimpse of the video source, Dark King: Forbidden Riches looks very impressive already. In addition to the fantastic graphics, the gameplay itself is enough to keep anyone excited. Because there are multiple ways to win, the video slot has other bonus symbols as well. From sticky to multiplier wilds, extra spins and instant bonuses – there is everything you need to continue this journey. Arm yourselves and prepare for what's to come.