Rush Reel A Rolex at the Black Diamond Casino
Things are looking quite promising for all members of the Black Diamond casino lounge; one of the finest gambling platform on the internet, and the number one source of all the commotion right now. That is because the online casino Black Diamond has launched its new promotion for the month of August 2019, and it's not just any promotion; it is probably its best one yet.
One lucky winner is going to snag an amazing cash prize worth €25,000 – on top of the main prize of course, which is a shiny new timepiece from Rolex. This luxurious watch comes in two variants, and its estimated worth is approximately €25,000. All players who make a deposit of at least €100 and play any of these online games: Chilli Pop, Reels of Wealth, Fruitbat Crazy – will qualify for the tourney and all of the prizes that follow. This month's Rush Reel A Rolex is literally ahead of its time, so to speak, but is still confined in specific dates; those being the 1st and 31st of August. Simply follow the rules of this competition – which can be found on the BlackDiamond official website, and you will be able to enter the promotion and win a brand new wristwatch.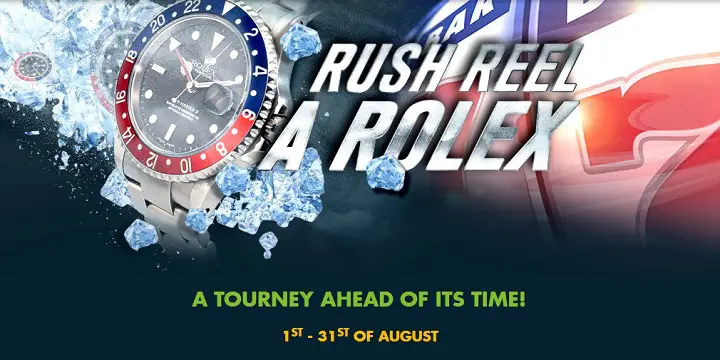 Tournament: Rush Reel A Rolex
Dates: 1st-31st of August
Prizes: Rolex + Cash
5 points: a single win
15 points: 3 consecutive wins
20 points: 3 consecutive losses
150 points: big win (10x Stake Amount)